Oh god he LOVES it!
We have metal cuffs, just a cheap pair. We never use them because they tend to dig in uncomfortably when we have (it's mostly been me in them, just FYI).
Also with the restraints we use (not sure which it is of those lot but they were about £25) he can grab the rope and pull on it and that's really hot to watch.
And as advised by a friend, you can tie a knot in them and hang them over the door and shut it and they work as over the door restraints too!
Let me be clear though, velcro restraints are REALLY secure. He is NOT getting out of them! Trust me, he's really tried! The main thing you have to remember is they are wide enough apart that he can't get one hand to the other OR his mouth to the velcro, because then he can peel it off and get out. But yeah, it's that proper webbing stuff and good velcro, he is not going ANYWHERE!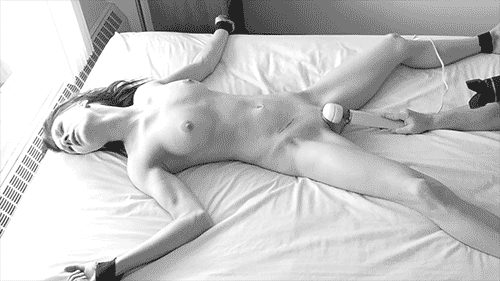 Hmm, maybe it's my turn to get tied up…